Back to top
Welcome to Copenhagen
Copenhagen is a fantastic tourism destination, and our EcoTrail event offers a fantastic opportunity to discover the many wonders this city has to offer.  We all know about the many fabulous castles, the iconic Nyvhan Harbour or the statue of the Little Princess.  Below is a list of some of the things to see and do in Copenhagen as extra reasons why you should join us in April!
Cover photo:  Thomas Rousing - All photos below are supplied by Copenhagen Media Center.
---
Copenhagen World Capital of Architecture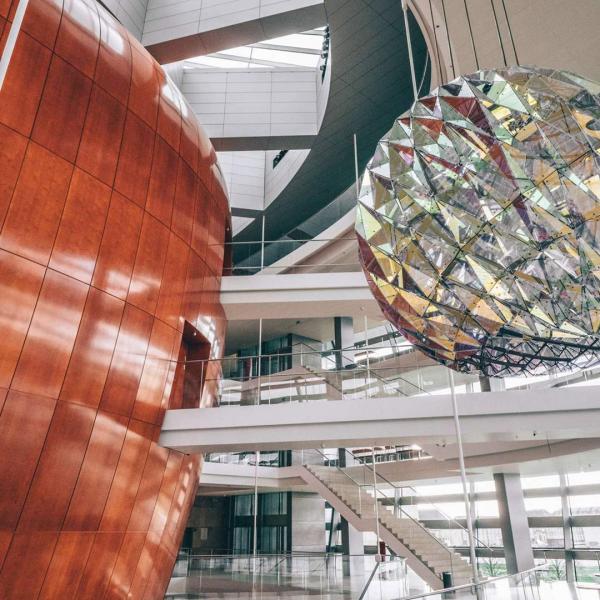 Photo: Visit Copenhagen
Copenhagen was recently awarded  UNESCO-UIA - World Capital of Architecture!  Such recognition is due to a strong legacy within architecture and innovative urban development.  It recognises Copenhagen's high ambitions on climate, sustainability solutions, and liveability.  
MORE INFO:
https://www.visitcopenhagen.com/copenhagen/activities/experience-world-class-architecture-and-design 
---
Cycle Around the City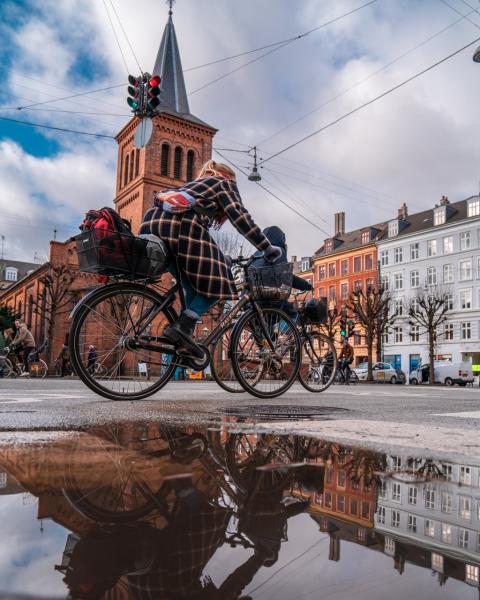 Photo:  Daniel Rasmussen
Cycling is a way of life in Copenhagen!  Every day, 49% of Copenhageners commute to work or studies on a bike. There are a few companies you can rent a bike and discover the many attractions at your own pace around the city.  We recommend the harbour circle, a 13 km path that runs through the Copenhagen harbours, including the iconic Nyhavn.
MORE INFO:
https://www.visitcopenhagen.com/biking
---

Tivoli Gardens 

Photo:  Anders Bøgild.
Founded in 1843, Tivoli Gardens one of the oldest theme park located in the centre of Copenhagen.  Tivoli is a magical playground for the young and not so that inspired Hans Christian Andersen and Walt Disney.  Visit for the gardens, the music or the rides!
MORE INFO: 
www.tivoli.dk/en
---
Christiansborg Palace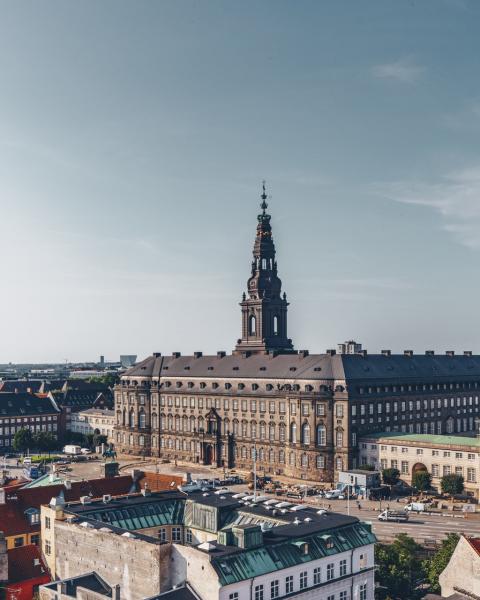 Photo Martin Heiberg
Christiansborg Palace is where the Royal Danish Family carry their official duties.  With impressive halls, décor and art works, it's a great place to understand old and modern traditions from the ancient monarchy
MORE INFO: 
http://kongeligeslotte.dk/da/slotte-og-haver/christiansborg-slot.html
---
Nyhavn Harbour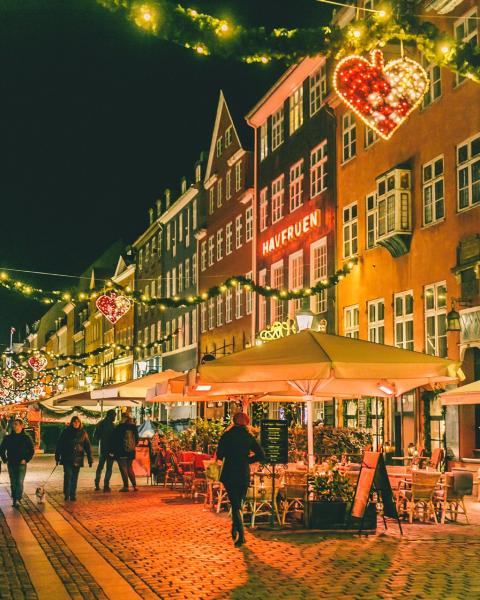 Photo: Thomas Høyrup Christensen
Originally a commercial Port where ships from all of the world would arrive and dock, Nyhavn is now one of the most iconic locations in Copenhagen.  This is the place where many locals and visitors spend a few hours in the many pubs and bars.
MORE INFO:
https://www.visitcopenhagen.com/copenhagen/planning/nyhavn-harbour-gdk426287
---
Den Bla Planet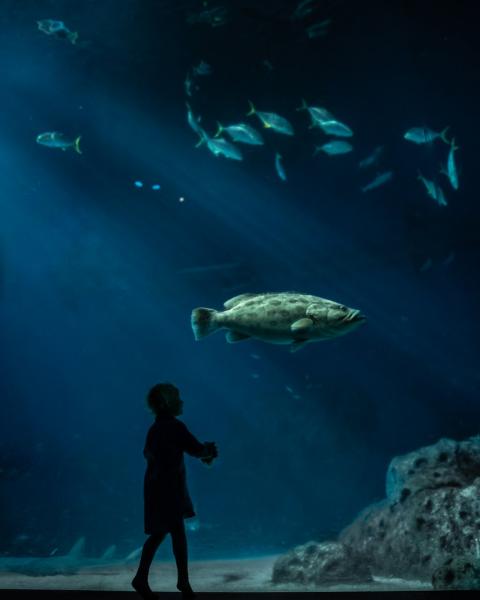 Photo:  Viggo Lundberg
Experience Northern Europe's largest aquarium!  Denmark's National Aquarium holds seven million liters of water, home to a wide variety of sea creatures.  The whirlpool-inspired architecture contains five different sections representing various habitats from all over the world
MORE INFO:
https://denblaaplanet.dk/en/
---
 Amalienborg Castle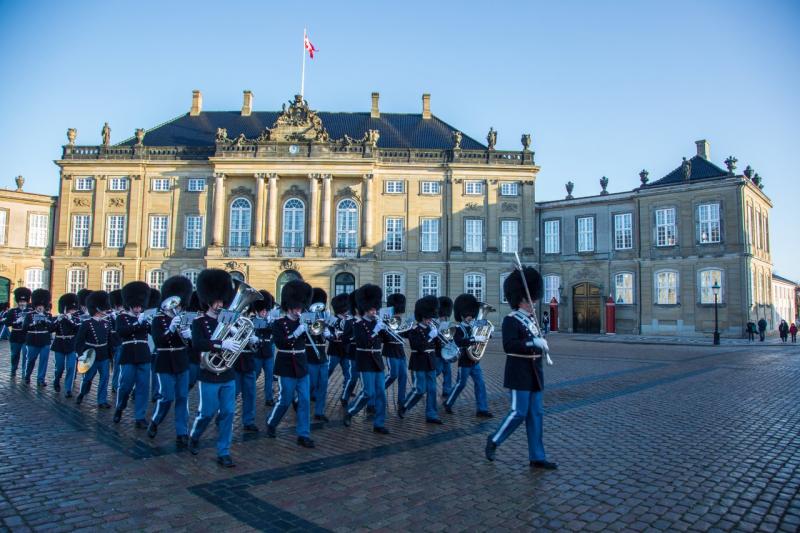 Photo:  Marc Skafte-Vaabengaard
Amalienborg Palace is the seat of one of the world's oldest monarchies.  The palace is a must for anyone with a taste for royal history. Don't miss the unforgettable changing of the guards on the square in front of the palace.   
MORE INFO:
https://www.visitcopenhagen.com/copenhagen/planning/amalienborg-palace-gdk492887
---
Strøget Shopping Mile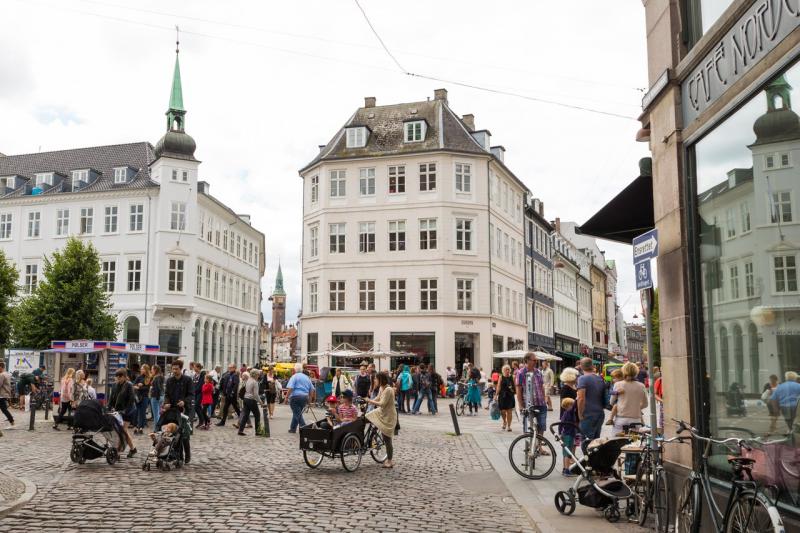 Photo:  Thomas Rousing

Strøget is one of Europe's longest pedestrian streets and Copenhagen's main shopping street.  There are plenty of shops to choose from including budget-friendly chains and some of the world's most expensive brands.
MORE INFO:
https://www.visitcopenhagen.com/copenhagen/activities/stroget-main-shopping-street 
----------------------
FOR MORE INFO ON COPENHAGEN, VISIT https://www.visitcopenhagen.com/